NEWS:

Fighting for the Right to Fight: African American Experiences in WWII
Special Exhibit on View
July 4, 2015—May 30, 2016
Presented in New Orleans by The Coca-Cola Foundation
Official Program Sponsor


In the years leading up to World War II, racial segregation and discrimination were part of daily life for many in the United States. For most African Americans, even the most basic rights and services were fragmented or denied altogether. To be black was to know the limits of freedom—excluded from the very opportunity, equality, and justice on which the country was founded.
Yet, once World War II began, thousands of African Americans rushed to enlist, intent on serving the nation that treated them as second-class citizens. They were determined to fight to preserve the freedom that they themselves had been denied. This is their story.
Visit the exhibit microsite to learn more.
Plan your visit to the Museum today.
Visit our calendar for information on upcoming programs and events at The National WWII Museum in New Orleans or sign up for our email list to receive regular updates.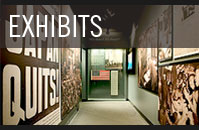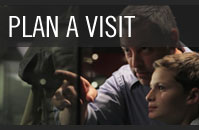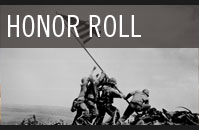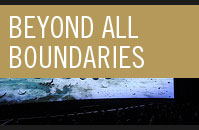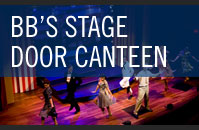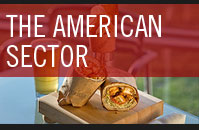 FEATURED EVENTS: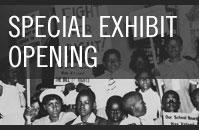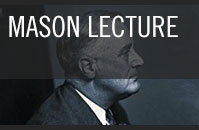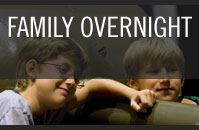 Fighting for the Right to Fight: African American Experiences in World War II Exhibit Opening
Thursday, July 9, 2015
5:00 pm – 7:00 pm
Join exhibit curator Eric Rivet as he introduces and explains the process of creating the Museum's newest special exhibition, Fighting for the Right to Fight: African American Experiences in World War II. Learn more and RSVP.

Mason Lecture: Jonathan Jordan presents "American Warlords"
Thursday, July 16, 2015
5:00 pm – 7:30 pm
Jonathan Jordan will discuss his new book, American Warlords: How Roosevelt's High Command Led America to Victory in World War II, on how FDR and his lieutenants learned to set aside deep personal and political differences and pull a nation through the 20th century's darkest days. Learn more and RSVP.

Family Overnight 2015
Saturday, July 18, 2015
4:30 pm – 7:30 am
Enjoy sleeping under our B-17 and have a special experience you will talk about all year! The annual Family Overnight is your family's opportunity to experience the Museum in an intimate, fun, and immersive way. Learn more and purchase tickets.

MUSEUM BLOG:

FEATURED ARTIFACT: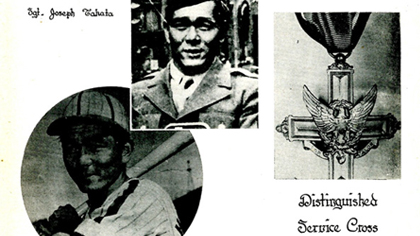 President William McKinley High School Yearbook
"Every day many men in the flower of their manhood die in battle." So begins the introduction to ten pages of memorials to former students and alumni in President William McKinley High School's Class of 1944 yearbook. Yearbooks from the WWII era offer a perspective on a world in upheaval that is both rich and uniquely personal. Of special note is alumnus Shigeo 'Joe' Takata, the first Japanese American to die fighting in World War II. Sgt. Takata, a member of the 100th Infantry Battalion, was killed in action on September 29, 1943, in the Salerno to Cassino Campaign.
View the yearbook in the Museum's online collection, See You Next Year: High School Yearbooks from WWII, to find out more.

FOCUS ON: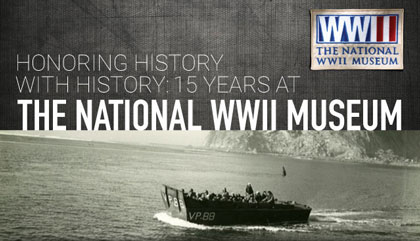 Honoring History with History: 15 Years at The National WWII Museum
Since opening in June 6, 2000, The National WWII Museum has offered an immersive and innovative look at the American experience in World War II. Fifteen years of educating visitors from around the globe through state-of-the-art exhibits and poignant personal narratives has earned the Museum a reputation as a top-rated tourist destination, all while preserving the rich historical heritage of the city it calls home.
View more 15th anniversary media resources.