NEWS:

New Train Car Experience Now Open
The Museum's latest immersive exhibit, the Train Car Experience, unfolds on a stationary train modeled after the iconic Pullman sleeper cars of the 1940s, allowing guests to experience the sights, sounds and emotions of going off to war. Housed in the Museum's Louisiana Memorial Pavilion, the five-minute experience re-creates the wartime departures of America's service men and women, who embarked on journeys that would change their lives.
The National WWII Museum Train Car Experience was made possible through a gift from the Bobby and Lori Kent Savoie family on honor of Lori's father, Leroy Wayne "Pete" Kent, a World War II veteran. Pete Kent joined the Navy in 1943, two weeks after graduating high school. He was selected to participate in the V-12 program at Rice University, part of a national effort to supplement the force of commissioned officers in the US Navy during World War II.
The National WWII Museum was proud to partner with Union Pacific Railroad for the Grand Opening of the Train Car Experience. Union Pacific played an essential role during World War II as rail systems transported members of all branches of service, military equipment and other supplies essential to the war effort.
Follow us on Twitter @wwiitoday for regular updates on 70th anniversaries in America's WWII story featuring images, oral histories and artifacts from the Museum's collection.
Visit our calendar for information on upcoming programs and events at the Museum or sign up for our email list to receive regular updates.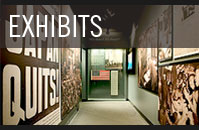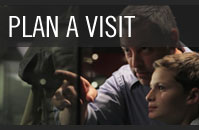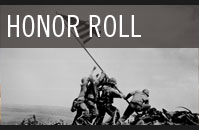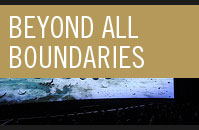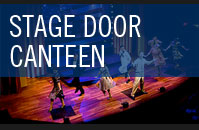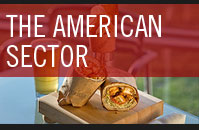 FEATURED EVENTS: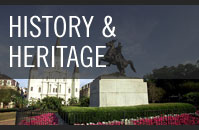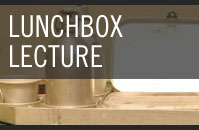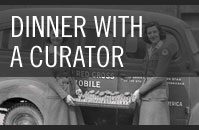 New Orleans History & Heritage
Experience all the best The National WWII Museum has to offer, along with the history and culture of New Orleans. Book 30 or more days prior to departure and save $50! Low-season pricing now also available on select dates.

Lunchbox Lecture
Wednesday, December 18, 2013
12:00 pm – 1:00 pm
Annie Tête presents "Toy Manufacturers During the War." Pre-order your lunch and pick it in The Soda Shop before the next lecture. Call 528-1944 x 210 for the daily soup and sandwich special and to place your order!

Dinner with a Curator
Dinner with a Curator is a seasonal series where Museum staff and guests will discuss a featured topic related to World War II while enjoying a delicious three-course dinner. All dinners catered by Chef John Besh at the Museum's American Sector restaurant. Space is limited and reservations are required.

MUSEUM BLOG:

They are the living connection to the war experience. For the National WWII Museum and its visitors, the WWII veterans who volunteer their time, sharing memories and insights, are golden. But those who can still donate their time are dwindling in number as their celebrated generation gradually fades from the scene. Only one of every […] Read More

The National WWII Museum's Operation Footlocker program sends artifacts from both the WWII Battle Fronts and Home Front to schools around the country.  WWII personal effects bags are included among the artifacts we send. Footlocker artifacts represent lessons about World War II and the war years that give students deeper insight into the people living […] Read More

During the summer of 2014 college and high school students can experience New Orleans and become immersed in the Collections of The National WWII Museum as they study the leadership lessons of World War II. The 2014 Summer Residential Program will bring together 30 students from across the country for a week of tours, debates, […] Read More

FEATURED VIDEO:

End of Year
Take a moment to click above and listen to Director of Collections and Exhibits Tom Czekanski give more insight into our next pavilion, Campaigns of Courage: European and Pacific Theaters, and its role in making our completed Museum one of the best in the world. As we approach end of year, we come upon a critical point in our progress. It is imperative that we finish 2013 strong and build momentum to carry us into 2014. Please help us raise $20,000 by December 31st to not only help us complete the Museum, but to also maintain our world class exhibits and continue public programming during our expansion. Give a year-end gift today!

FOCUS ON: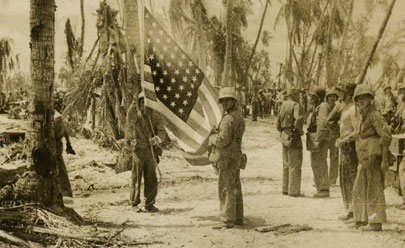 Focus On: Invasion of Tarawa
The second American offensive in the Pacific after Guadalcanal was the invasion of Tarawa Atoll, which began on November 20, 1943. Norman Hatch, combat cameraman for the US Marine Corps, was there and recorded much of it on film. View Hatch's combat footage and learn more about the invasion and its heavy losses.