NEWS:

The 71st Anniversary of D-Day—June 6, 2015
As we come together to commemorate the Museum's 15th anniversary and the 71st anniversary of the Normandy invasion, The National WWII Museum—which originally opened as The National D-Day Museum in 2000—will reflect on that historic day and on the Museum's history. What started as one building has grown into a sprawling campus with five pavilions in 15 amazing years.
Events will begin early on Saturday, June 6, and continue throughout the day. Guests will have the rare opportunity to climb aboard an LCVP (Higgins boat) while imagining how it must have felt to disembark into enemy fire on the beaches of Normandy. Visitors can also partake in a wealth of other events, including live oral histories, reenactments, and real-time briefings corresponding to the events of D-Day as it unfolded 71 years ago. A military band performance begins at 10:30 am, followed by reflections from President Gordon H. "Nick" Mueller, PhD, on the importance of D-Day and the Museum's 15th anniversary.
View a full schedule of events.
Plan your visit to the Museum today.
Visit our calendar for information on upcoming programs and events at The National WWII Museum in New Orleans or sign up for our email list to receive regular updates.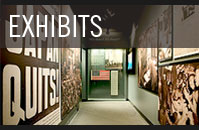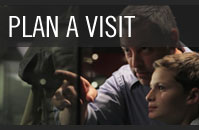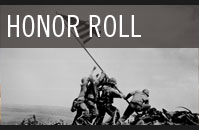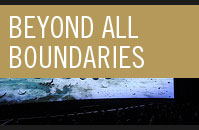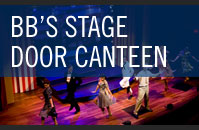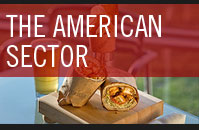 FEATURED EVENTS: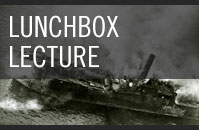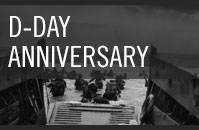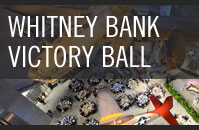 Lunchbox Lecture: Seth Paridon presents "The Divine Wind at Okinawa"
Wednesday, June 3, 2015
12:00 pm – 1:00 pm
Seth Paridon will discuss the kamikaze campaign against the US Pacific Fleet off the coast of Okinawa in the final, desperate days of the Pacific War. Learn more.

Commemorating the 71st Anniversary of D-Day and Museum's 15th Birthday
Saturday, June 6, 2015
9:00 am – 5:00 pm
Join us for a day of events honoring the Museum's 15th anniversary and commemorating Normandy D-Day—World War II's momentous turning point and the inspiration for this Museum's founding. Learn more.

2015 Whitney Bank Victory Ball
Friday, June 12, 2015
5:30 pm – 10:30 pm
This year, the Museum will look back in gratitude to all of our members, friends, and supporters who have helped us grow—from the Museum's opening in 2000 to the upcoming completion of the Campaigns of Courage: European and Pacific Galleries. Learn more and purchase tickets.

MUSEUM BLOG:

Home Front Friday is a regular series that highlights the can do spirit on the Home Front during WWII and illustrates how that spirit is still alive today! Today, we surround ourselves with televisions, iPhones, iPads, and all the conveniences technology provides us. But during World War II, Americans relied primarily on the radio as […] Read More

In our last blog post of the Road to Tokyo countdown, we covered the Submarine, Doolittle Raid, and Battle of Coral Sea exhibits within the New Naval Warfare gallery. Let us now examine the remaining two exhibits detailing naval warfare in the Pacific that will be unfolded in this immersive space. Midway Victory at the Battle of Midway was a […] Read More

"A people who honor their heroes and who appreciate the great civilization they have inherited must also volunteer to do their share. When we all do our part, we create a healthy, happy, and powerful nation." – Hugh Ambrose This week the Museum lost an important member of our family. Hugh Ambrose was the son […] Read More

FEATURED ARTIFACT: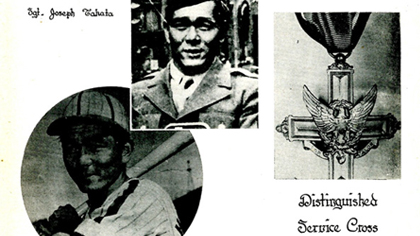 President William McKinley High School Yearbook
"Every day many men in the flower of their manhood die in battle." So begins the introduction to ten pages of memorials to former students and alumni in President William McKinley High School's Class of 1944 yearbook. Yearbooks from the WWII era offer a perspective on a world in upheaval that is both rich and uniquely personal. Of special note is alumnus Shigeo 'Joe' Takata, the first Japanese American to die fighting in World War II. Sgt. Takata, a member of the 100th Infantry Battalion, was killed in action on September 29, 1943, in the Salerno to Cassino Campaign.
View the yearbook in the Museum's online collection, See You Next Year: High School Yearbooks from WWII, to find out more.

FOCUS ON: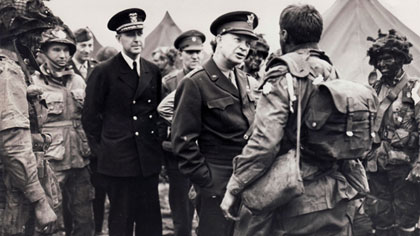 D-Day Timeline
For over two and a half years, the Allies planned and gathered their military strength to hurl into the decisive amphibious invasion of northern France and strike a mortal blow against the empire of Nazi Germany. In anticipation, Adolf Hitler stockpiled reserves across French coastlines into the Atlantic Wall defenses, determined to drive the Allied forces back into the sea.
There will be no second chance for the Allies: the fate of their cause hangs upon this decisive day.
Here are pieces of the story of D-Day, told through the words and eyes of those who were there. View the microsite to learn more.