NEWS:

Special Exhibit: From Barbed Wire to Battlefields: Japanese American Experiences in WWII
During WWII, individuals of Japanese ancestry in the United States, predominantly American citizens, had their lives turned upside down. They were seen by many as the enemy, their loyalty to the nation was questioned and their basic rights were stripped as nearly 120,000 men, women and even children were confined in camps for years, without benefit of trial. Despite this treatment, 33,000 Japanese Americans served their country in Europe and the Pacific, earning numerous honors. The effects of these wartime experiences serve as a lasting reminder to the nation and the entire world of the often-fragile nature of a country's principles in the face of war.
This special exhibit is on display through October 2014.
Follow us on Twitter @wwiitoday for regular updates on 70th anniversaries in America's WWII story featuring images, oral histories and artifacts from the Museum's collection.
Visit our calendar for information on upcoming programs and events at the Museum or sign up for our email list to receive regular updates.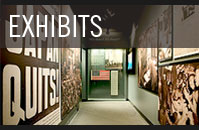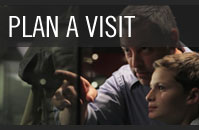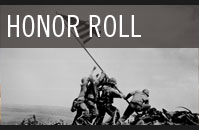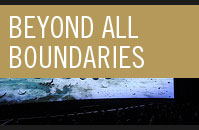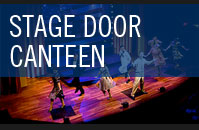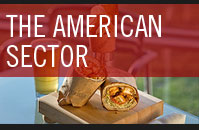 FEATURED EVENTS: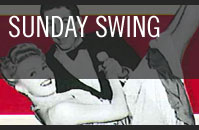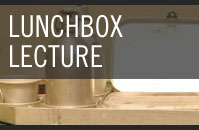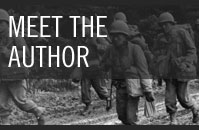 Sunday Swing feat. Rocky's Fox Trot Orchestra
Sunday, August 3, 2014
1:30 pm – 4:30 pm
Kick up your heels in the at The National WWII Museum's Louisiana Memorial Pavilion with Sunday Swing. Professional swing dancers will be on hand to provide coaching for dancers of all levels while local musicians play World War II era hits. Tickets are $10 per person; only $5 for Museum Members. You can purchase your tickets upon arrival.

Lunchbox Lecture
Wednesday, August 6, 2014
12:00 pm – 1:00 pm
Megan Byrnes presents "A Forgotten History: The Internment of Alaska Natives During World War II," sharing a largely unknown and poignant story of survival and search for rights. Pre-order your lunch and pick it in The Soda Shop before the next lecture. Call 528-1944 x 210 for the daily soup and sandwich special and to place your order!

Meet the Author
Thursday, August 7, 2014
6:00 pm – 8:00 pm
Tom Graves presents "Twice Heroes: America's Nisei Veterans of WWII and Korea." Graves spent a decade with the Nisei (Japanese American) soldiers of World War II and the Korean War, determined to share their unlikely story.
RSVP now.

MUSEUM BLOG:

Home Front Friday is a regular series that highlights the can do spirit on the Home Front during World War II and illustrates how that spirit is still alive today! Since farmers markets are overflowing with bountiful produce right now, let's kick things off with a focus on Victory Gardens. Here are some facts about […] Read More

After learning about the Air War within the Road to Berlin, European Theater Galleries within the future Campaigns of Courage: European and Pacific Theaters, visitors will come upon the critical moment of the War in Europe – the invasion of Normandy. After a massive buildup of forces, equipment and supplies in England, the Allies launched their […] Read More

Last Friday, two action-packed sessions of The National WWII Museum's Summer Spy Camp came to a close.  Over forty campers in all mastered the tricks of the spy trade, from learning to lift fingerprints and crack codes to making hidden compartments and rear-view mirrored sunglasses as well as practicing the fine art of disguise.  For […] Read More

FEATURED VIDEO:

D-Day Sky Soldiers
When US assault troops waded through the cold dirty water of the English Channel in the early morning hours of 6 June 1944, their airborne brothers-in-arms had been wreaking havoc on the German rear echelon for some five hours. For most paratroopers, this moment was the culmination of two years of the most rigorous and unforgiving training the Army had to offer. Learn more about the Sky Soldiers of D-Day by viewing some of our archival images and videos.

FOCUS ON: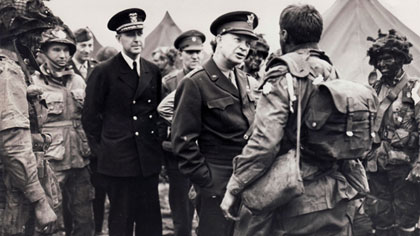 D-Day Timeline
For over two and a half years the Allies planned and gathered their military strength to hurl into the decisive amphibious invasion of northern France and strike a mortal blow against the empire of Nazi Germany. In anticipation, Adolf Hitler stockpiled reserves across French coastlines into the Atlantic Wall defenses, determined to drive the Allied forces back into the sea. There will be no second chance for the Allies: the fate of their cause hangs upon this decisive day.
Here are pieces of the story of D-Day, told through the words and eyes of those who were there.