NEWS:

NOTICE: Andrew Higgins Drive is temporarily closed to vehicles and pedestrians between Camp Street and Magazine Street for the construction of a new Founders Plaza at The National WWII Museum. The Museum's main entrance for the duration of construction is at 945 Magazine Street.

Tom Lea: LIFE and World War II
Special Exhibit on View
June 24, 2016 – January 1, 2017
The Museum's newest exhibit, Tom Lea: LIFE and World War II, features 26 iconic pieces of original works from LIFE magazine war correspondent and artist Tom Lea. An El Paso, Texas, native, Lea covered many aspects of the war—from experiencing convoy battles in the North Atlantic firsthand to hitting the beach at Peleliu in the Pacific with US Marines. In its June 11, 1945, issue, LIFE devoted seven pages to Lea's stark, visceral images of the Battle of Peleliu, including one of the most publicly recognizable artworks of the war, That 2,000 Yard Stare, which shows a hollow-eyed US Marine conveying the often unseen psychological wounds of combat veterans. Supplementing the artwork—which is on loan from the US Army Center of Military History—will be interpretive text panels produced by the Museum with content provided by the Tom Lea Institute. Additional artifacts will include Lea's drawing table, brushes, and easel on loan from the Tom Lea Institute, and sketches drawn by Lea on loan from the collection of Judy and Jamey Clement. Oral histories of Peleliu veterans collected by the Museum will also be featured. The collection will be on display until January 1, 2017.

Sponsored by The Woldenberg Foundation. Additional support provided by The Brown Foundation, Inc., of Houston, and James III, Judy, and Jamey Clement. Special thanks to Adair Margo, the Tom Lea Institute, and the US Army Center of Military History.

Content advisory:
This exhibit contains images of a very graphic nature, including scenes that may be too intense for younger viewers. Parental guidance is suggested.

Learn more.


Plan your visit to the Museum today.
Visit our calendar for information on upcoming programs and events at The National WWII Museum in New Orleans or sign up for our email list to receive regular updates.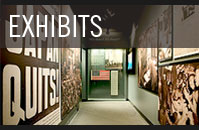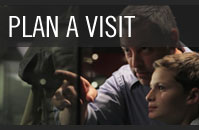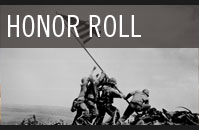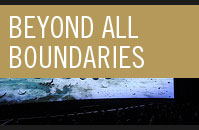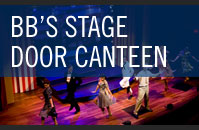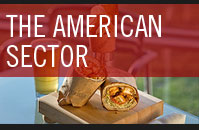 FEATURED EVENTS: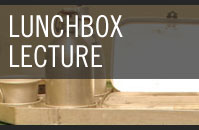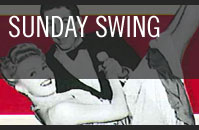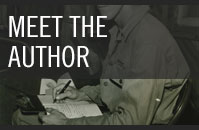 Lunchbox Lecture
Wednesday, July 6
12:00 p.m. – 1:00 p.m.
Tom Gibbs presents Venereal Disease during Operation Torch
Learn more.

Sunday Swing
Sunday, July 10
1:30 p.m. – 4:30 p.m.
Professional swing dancers will be on hand to provide coaching for dancers of all levels while local musicians play WWII-era hits. Learn more.

Meet the Author
Tuesday, July 12
5:00 p.m. – 7:30 p.m.
Neal Bascomb presents The Winter Fortress: The Epic Mission to Sabotage Hitler's Atomic Bomb
Learn more and RSVP.

MUSEUM BLOG:

Home Front Friday is a regular series that highlights the can do spirit on the Home Front during World War II and illustrates how that spirit is still alive today! Today is National Take Your Dog to Work Day, in honor of our favorite furry friends who have been by our sides for centuries! World […]
The post Home Front Friday: Man's Best Friend appeared first on The National WWII Museum Blog.
Read More

The National WWII Museum offers a final salute to Bert Stolier, who died Monday, June 13, 2016. He was 97, and the longest-serving WWII-veteran volunteer at the Museum. When The National D-Day Museum opened on June 6, 2000, Stolier joined a group of WWII veterans known as the "A-Team"—a band of seven WWII-veteran volunteers who […]
The post Remembering Bert Stolier appeared first on The National WWII Museum Blog.
Read More

Today we see wealthy entrepreneurs funding research to cure or eradicate diseases (e.g. Bill Gates with malaria and polio) or to explore space (Elon Musk and SpaceX). In the WWII-era, there was a wealthy entrepreneur and self-trained physicist who did the same, but he is pretty unknown today. Alfred Lee Loomis was born to wealthy […]
The post SciTech Tuesday: The Radiation Lab appeared first on The National WWII Museum Blog.
Read More

FEATURED ARTIFACT: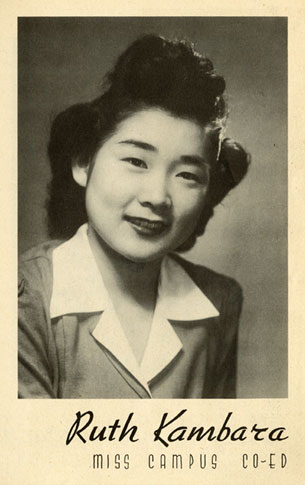 1944 Rohwer Center High School Yearbook
At first glance, the pages of the 1944 Résumé yearbook make Rohwer Center High School seem like any other high school on the Home Front: rich with student life, activities, victory gardens, and dances. In reality, however, the experience of Rohwer Center students couldn't have been more different. The school, located at the Rohwer War Relocation Center in McGeehee, Arkansas, was created to educate the children of Japanese American descent who were forced from their homes along the West Coast of the United States and required to live behind barbed wire for the duration of World War II, far from the homes they knew. Located in remote areas of the country, these camps were modeled after military facilities with guard towers and tar-paper barracks as everyday features. Roughly 120,000 men, women, and children from 1942 – 1945 were held without trials, and nearly 70,000 of those evicted were American citizens. Ultimately, not a single Japanese American person was ever convicted of espionage or acts of sabotage against the United States.

Learn more about yearbooks from World War II.

FOCUS ON: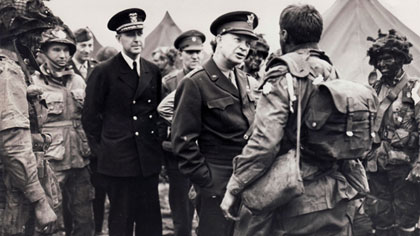 D-Day Timeline
For more than two and a half years, the Allies planned and gathered their military strength to hurl into the decisive amphibious invasion of northern France and strike a mortal blow against the empire of Nazi Germany. In anticipation, Adolf Hitler stockpiled reserves across French coastlines into the Atlantic Wall defenses, determined to drive the Allied forces back into the sea.

There would be no second chance for the Allies: the fate of their cause hung upon this decisive day.

After bad weather forced a delay, an expected break in the weather for Tuesday, June 6, was reported to General Dwight D. Eisenhower at rain-lashed Southwick House at 21:30 hours on the night of Sunday, June 4. Eisenhower made the decision only he could make: Operation OVERLORD was unleashed by the Supreme Commander to begin the liberation of Europe from Hitler's Third Reich.

Here are pieces of the story of D-Day, told through the words and eyes of those who were there.