NEWS:

Special Exhibit: From Barbed Wire to Battlefields: Japanese American Experiences in WWII
During WWII, individuals of Japanese ancestry in the United States, predominantly American citizens, had their lives turned upside down. They were seen by many as the enemy, their loyalty to the nation was questioned and their basic rights were stripped as nearly 120,000 men, women and even children were confined in camps for years, without benefit of trial. Despite this treatment, 33,000 Japanese Americans served their country in Europe and the Pacific, earning numerous honors. The effects of these wartime experiences serve as a lasting reminder to the nation and the entire world of the often-fragile nature of a country's principles in the face of war.
This special exhibit is on display through October 2014.
Follow us on Twitter @wwiitoday for regular updates on 70th anniversaries in America's WWII story featuring images, oral histories and artifacts from the Museum's collection.
Visit our calendar for information on upcoming programs and events at the Museum or sign up for our email list to receive regular updates.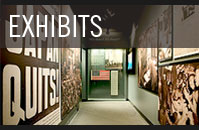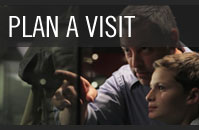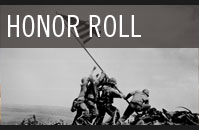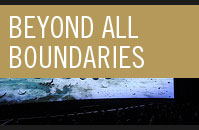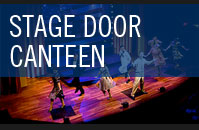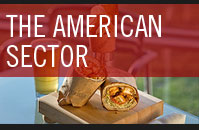 FEATURED EVENTS: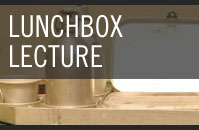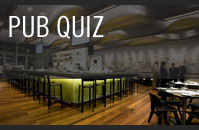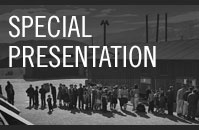 Lunchbox Lecture
Wednesday, August 20, 2014
12:00 pm – 1:00 pm
Rick Jacobs presents "The 70th Anniversary of the Battle of the Falaise Gap"
Join Captain Rick Jacobs as he discusses what was and what might have been at the climax of the battle for Normandy. For more information call 504-528-1944 x 229.

Pub Quiz
Wednesday, August 27, 2014
6:00 pm – 8:00 pm
Test your knowledge of an array of topics, including World War II, at the Museum's Pub Quiz. Play one round, or all six. The American Sector restaurant's Happy Hour specials will be extended to players, who can also order off the restaurant menu.

Special Presentation
Thursday, September 4, 2014
6:00 pm – 7:00 PM pm
"Challenging Internment" by Hiroko Kusuda
Hiroko Kusuda, Associate Clinic Professor at Loyola New Orleans College of Law, will present on one of her first client experiences: a legal case involving Japanese American incarceration and redress. RSVP now.

MUSEUM BLOG:

It's been more than a month since I started my internship at The National WWII Museum now and I'd like to share my experience with you all. I come from Paris, France, where I was born. I recently graduated in Museum Studies and Military Heritage at the Ecole du Louvre and I decided to look for a […] Read More

This is a very busy day in history. On this day: In 1812, the USS Constitution fought the battle that gave it the name 'Old Ironsides.' In World War II, boats (including the Higgins landing craft and the PT boats) were still made of dense woods. In 1839, the French Academy of Sciences heard a […] Read More

In last week's blog post of the Road to Berlin countdown, you learned about the story of the story of the Allies experiences in France in WWII in the Northern Europe: Breakout and Liberation gallery. This week, let's explore the content of the gallery's first two exhibits: Pushing Beyond the Beachhead and Race Across France. […] Read More

FEATURED ARTIFACT: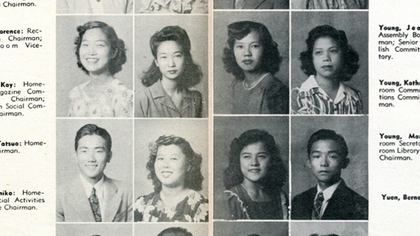 High School Yearbooks from WWII
"Every day many men in the flower of their manhood die in battle." So begins the introduction to ten pages of memorials to former students and alumni in President William McKinley High School's Class of 1944 yearbook. Yearbooks from the WWII era offer a perspective on a world in upheaval that is both rich and uniquely personal. Of special note is alumnus Shigeo 'Joe' Takata, the first Japanese American to die fighting in WWII. Sgt. Takata, a member of the 100th Infantry Battalion, was killed in action on 29 September 1943 in the Salerno to Cassino Campaign.
View the yearbook in the Museum's online collection, See You Next Year: High School Yearbooks from WWII, to find out more.

FOCUS ON: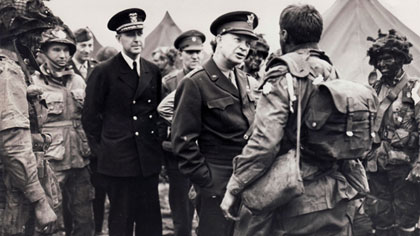 D-Day Timeline
For over two and a half years the Allies planned and gathered their military strength to hurl into the decisive amphibious invasion of northern France and strike a mortal blow against the empire of Nazi Germany. In anticipation, Adolf Hitler stockpiled reserves across French coastlines into the Atlantic Wall defenses, determined to drive the Allied forces back into the sea. There will be no second chance for the Allies: the fate of their cause hangs upon this decisive day.
Here are pieces of the story of D-Day, told through the words and eyes of those who were there.